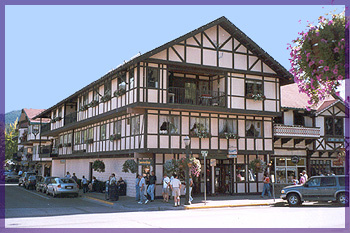 The Leavenworth Nutcracker Museum was founded in 1995 by George and Arlene Wagner who donated their huge nutcracker collection and the building in which it is housed. The museum became a non-profit 501(c)3 foundation and others have donated nutcrackers, and now it contains over 7000 specimens, probably the world's largest collection of nut-opening devices.

The museum contains not only the ever popular wooden toy soldier type so often seen at Christmas, but many shelves of antiques dating back to roman times. Nutcrackers are shown in many different woods and metals, ivory and man-made materials. Nutting stones are also shown from the archaic period--four to eight thousand years old.

The museum shows nutcrackers from over 50 countries and has been visited by residents of over 70 countries. It has been featured on television with the Food Network, Arts and Entertainment, and Sunday Morning CBS. Arlene Wagner also made an appearance on the Conan show. Displays have been sent to various cities in the US and also to Hong Kong and Shanghai. Power point presentations have been given to various groups throughout the US and Germany.
In 2005 the museum published an award winning coffee table book 'The Art & Character of NUTCRACKERS' showing over 1000 specimens from the museum. An addendum to this book has been published in 2015 showing nearly 400 more nutcrackers from the museum. The museum also published 'The Nutcracker Lady's Introduction to Nutcrackers', an informative soft cover book for students and collectors, in conjunction with the Seiffener Nussknackerhaus in Germany.

The icon of the museum is Karl, a 6 foot beer drinking Bavarian, carved by Karl Rappl of Oberammergau